---
Radio Headlines:
Radio News US:
Business & Financial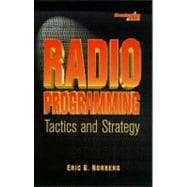 Radio Programming: Tactics and Strategy
Programming, Changes & Ratings
News & PR
OP/ED, Political & Feature
FCC & Legal
Censorship; The Threat to Silence Talk Radio
Public, Educational & Religious
Streaming & Tech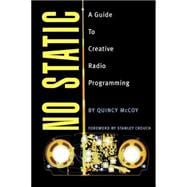 No Static: A Guide to Creative Radio Programming
Radio News International:
Britain/Europe
Canada
Asia/Africa/Oceana/Americas
Trades
Hispanic Broadcasters Rush Capitol Hill. Performance Royalty Act on the agenda
Friedman Takes Over Nielsen BDS Radio Canada
Piolin, Obama Share Oval Office Wonderment
CC Renews Diary Ratings Deal With Arbitron For 105 Markets
Update: Clear Channel Cuts Grow
Stock Market Snapshot: May 5, 2009
TNS: Media Spend Down 4.1% in 2008
Survey: Alternative, Classic Rock Fans Embrace Social Networking
Spacial Audio Pacts With Regent
Sony Music Entertainment To Bulk Up Artist Web Sites
Albuquerque Gets Less Hot
Statement On Severin
NPR Wins Seven Webby Awards
Niagara Gets Duo In, Well, Niagara Area
Orlando Host Shoots Wife, Dog
Schaefer Nabs Island Records Post
Cinco De FM-Talk
Stardome Announces Affiliate Agreements For 'El Genio'
Coleman Insights Offers Video Of PPM Webinar
Gray Upped To RCA Senior VP/Pop Promotion
Marella Goes Konvict; Glassman Sr. VP At Uni Motown
Court To Review CBS Indecency Fine
D'Agostino Heads Glassnote Records Promotion
Catino Now President Of Stroudavarious
Beasley Q1 Revs Drop 23.2%
Ex-WTKS Host Burke Free On Bond
Paula Abdul Comes Clean About Painkillers
WSJ: Sirius iPhone App Has Listeners Excited
Cuban Gov't Ups Jamming Of Radio Marti Again
Price For New 'Wibbage': $1.475 Million
Danny Buch Takes One For The Team
KUBE Is Styles-in'
Local Radio Co. Tells Shareholders To Take Hallwood Bid… Again
Image Ent Chooses UMG For Distribution
Live Nation Renews Deal With Budweiser
StreetPulse: Dylan's Still On Top
Paisley Says Wife Dreamed Of Having A Boy Named Jasper
Contract Dispute Keeps Sox Off Manchester's 'Game'
AgWatch Owner Crawford Sets Congressional Bid
Tri-City Dust Devils Pick Up New Radio Flagship
Tom Kent Adds Seven
Drew Hall Gets More Business
Bustos: Royalty Could Be 'Final Nail In The Coffin'
Savage Not Welcome In The UK
Coleman Offers Video Of PPM Webinar
Smyth: 'What Makes A Customer A Partner?'
Bohannon Re-Ups With Westwood One
TNS: Radio Spending Down Double Digits In '08
Regent Signs With Spacial Audio
CBS Creates New Interactive Music Group
More Details On Arbitron-Clear Channel Deal
Clear Channel, Arbitron Make A (Partial) Deal
Forecast: Mobile Advertising Will Grow 36% In '09
Yangaroo Granted Patent On Digital Distribution
Supreme Court: Lower Court Must Look Again At 'Wardrobe Malfunction'
Local Radio Freedom Act Adds Senate Support
Spanish Radio Leaders Gather To Oppose Performance Royalty
Jacobs Survey: Social Networking On The Rise
Clear Channel Re-Ups With Arbitron
CBS Sets Up Interactive Music Group
Spanish-Language Radio Takes On Performance Royalty
TNS: Radio Ad Spending Dropped Over 10% In '08
Garrett Schaefer named VP of Marketing for Island,
Changes at CC-Jacksonville
Greg "rampages" into KNDD
Mancow adds 5 new affiliates
Performance royalty fight continues
Peter Smyth: "Pick your partners"
Early results on iTunes variable pricing
Twitter emerges as viable music marketing channel
Budget cuts put vendors on a diet.
CBS rolls up online music divisions.
Congress may neuter racy ads.
Michael Savage takes on the UK.
Court slashes Chrysler's ad budget.
Clear Channel cuts millions in Arbitron costs.
Ron Santo may turn to bronze.
Audio Architecture goes online.
Indie rep firm Tacher grows.
Clear Channel renews Arbitron in some, but not all, markets
Spanish broadcasters to battle performance fees
Michael Savage banned from the UK
Clear Channel will write bigger check to Arbitron
Dog shooter now unemployed
Hispanic broadcasters hold tax protest
Scripps CEO sees "season of opportunity"
Westwood One reups with Jim Bohannon
Citadel Media expanding "Tu Vida Es Mi Vida con Maria Marín"
Richmonders mad about another syndicated morning show
NY Times story warns of Clear Channel default
FMC: Majors still dominate the airwaves
Severin suspended at WTKK
Compass announces NFL Sunday sked
Bob & Sheri dials into new home in Naples
Arbitron, Clear Channel Sign Multi-Year Agreement
Britain Groups Savage with Radicals Not Welcome
Gail Austin Adds WFKS-FM/Jacksonville PD Duties
CBS Establishes The CBS Interactive Music Group
Russ Egan Exits KYOT/Phoenix as Program Director
FCC Order Aims to Improve Minority Data Collection
TNS Says Total Ad Spending Declined 4.1% in 2008
Spacial Audio to Power Regent Stations and Hubs
Greg Rampage joins Entercom Alternative KNDD-FM (107.7 The End)/Seattle for afternoons
KNRJ-FM (101.1 The Beat)/Phoenix adds syndicated Big Boy's Neighborhood
WGN-AM/Chicago PD Wes Bleed exits the News/Talk outlet after 25 years with the station
Arnie Spanier returns to Phoenix on Sports KDUS-AM (The Fan)
KXAM-AM/Phoenix shuts down and goes dark
KABQ-FM/Albuquerque flips to Classic Country
Jordan returns to CHR WFKS-FM (97.9 Kiss FM)/Jacksonville
TRN-FM's "The Mancow Show" adds five new affiliates
Calling All Marconi Nominees
Banned In Britain
Still Banned In Boston
Ousted In O-Town
Talk Media News Notes
More Braggin' Rights
Arbitron – Orlando, Raleigh-Durham, Jacksonville, Little Rock, Shreveport
Airchecks – J. Hall Seeking Opportunity On-Air
In A 'Twit' About Social Networking Sites?
Overheard In The AAC Vent Section
Jeff Davis Takes Over Promotion At Cold River Records
9 to 5 The Musical Snags 4 Tony Nominations
CBS Aggregates All Online Music Properties
Brad Paisley Gets American Saturday Night Ready
WUBE Gives Cincinnati A Taste Of COUNTRY
Burns & Poe Set To Burn Up The Airwaves
Singers Sought To Open For Neal McCoy
Taylor Swift's You Belong With Me Mediabase Most-Added
Adam Gregory Scores Big-Screen Acting Role
Buzz Brainard Joins Suzanne On GAC Nights Radio
More Poop On PPM From The Conclave
Miss A Story? Check The AAC Archives!