---
Radio Headlines:

LP-to-Digital Recording System with USB Turntable
Radio News US:
Business & Financial
Programming, Changes & Ratings
News & PR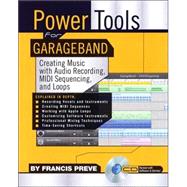 Power Tools For Garageband: Creating Music With Audio Recording, Midi Sequencing, And Loops
OP/ED, Political & Feature
FCC & Legal
Dunn Still Interested In FCC Seat. Has been endorsed by Parents Television Council broadcasting and cable
FCC Daily Digest FCC
Public, Educational & Religious
Streaming & Tech
Radio News International:
Britain/Europe
Canada
Asia/Africa/Oceana/Americas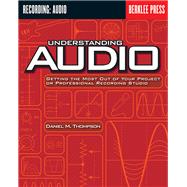 Understanding Audio:: Getting the Most Out of Your Project or Professional Recording Studio
Trades
Clear Channel Inks Partial Renewal With Arbitron. Broadcaster to go without ratings data in seven markets; ups deal with Nielsen to cover 18 markets
TNS: Media Spend Down 4.1% in 2008
Gray Upped To RCA Senior VP/Pop Promotion
Marella Goes Konvict; Glassman Sr. VP At Uni Motown
Court To Review CBS Indecency Fine
Update: Clear Channel Cuts Grow
Stardome Announces Affiliate Agreements For 'El Genio'
D'Agostino Heads Glassnote Records Promotion
Stock Market Snapshot: May 4, 2009
Coleman Insights Offers Video Of PPM Webinar
Catino Now President Of Stroudavarious
Hodges Named Sr. Promo VP At Capitol Nashville
Rogers Picks Up Kingston Pair
Royalties Bill Opposition Increases
NAB Chief Touts Digital Future To Incoming Tech Czar
Bill Banning Erectile-Dysfunction Ads Reintroduced
KABQ, WDSJ Jazzed About Country
Austin Makes Time For Kiss
Street Talk: Greg Rampages Through Seattle
DOJ Satellite Merger Lawyer Joins D.C. Firm
Razor & Tie, Sony Music Extend Distribution Deal To Digital Space
Smyth: 'Pick Your Partners'
WW1 Re-Ups Bohannon
Chase Gets Allentown Duo
Street Talk: Kraddick Mixes Up Ft. Myers
Details Of Arbitron And $69 Million Clear Channel Deal
TNS: Q4, '08 Radio Revenues Off By Double Digits
S&P Mulls Downgrading CC Media
Chrysler Ad Budget Cut From $17.5 To $6M Per Month
Bleed Exits WGN
Live Nation To Exit Some Boston Properties
Idaho, Wyoming Translators Sold
ESPN Deportes Comes To Portland
WYPR/Baltimore Tries One-Day Pledge Drive
Another U.K. Station Shuts Down
El Dorado/Yuma OM Chuck Geiger Resigns
WIOG MD Injures Self In Charity Event
Free PPM Video Released By Coleman Insights
Another PPM Webinar Offered By The Conclave
Nominees Announced For Georgia Radio Hall Of Fame
GAC-Nights Hires Buzz Brainard To Join Suzanne Alexander
Savage Banned From U.K.
Dallas Host Jett Recovering From Heart Surgery
WJTL Receives Two PA Broadcasters Awards
Purple Door Announces Speaker Forum, Additional Artists
Former Radio Network Exec Robert Pauley Dies
KMLE's Andrea Hiland Has A Boy
More Details On Arbitron-Clear Channel Deal
Clear Channel, Arbitron Make A (Partial) Deal
Forecast: Mobile Advertising Will Grow 36% In '09
Beck Gets New Book Deal
Journal Suspends Dividends
Supreme Court: Lower Court Must Look Again At 'Wardrobe Malfunction'
Local Radio Freedom Act Adds Senate Support
Spanish Radio Leaders Gather To Oppose Performance Royalty
MRC Reps Meet With FCC
NAB Partners With HHS For Flu PSAs
Jacobs Survey: Social Networking On The Rise
Report: Local Media More Competitive Online
Smyth: 'What Makes A Customer A Partner?'
Bohannon Re-Ups With Westwood One
Citadel En Espanol's Marin Adds Daily Show
NABEF Expands Mentoring Program
WPYO/Orlando's Roman Killed In Traffic Accident
Marconi Nominations Are Open
Limbaugh Makes Time Magazine's 100 Most Influential
Envision COO Honored By Women's Business Group
Borrell: Radio Lagging Behind In Online Revenue
Todd Glassman Named SVP/Promotion At Universal Motown
Gary Marella resigns as SVP/Promotion and joins Akon's Konvict Music.
Peter Gray Upped To SVP, Pop Promo At RCA
Court To Return To Janet Jackson/Super Bowl Ruling Once Again
More politicians oppose performance royalty
Razor & Tie expands distro deal with Sony
D'Agostino joins Glassnote as Head of Promotion
KROQ announces Weenie Roast '09 lineup
more affiliates for Elvis Duran
Peter Smyth: "Pick your partners"
Early results on iTunes variable pricing
Twitter emerges as viable music marketing channel
Auto giant advertising woes.
TNS: Automotive down but not out.
Clear Channel's Arbitron diet.
More listeners log into social networks.
Jay Severin remains in limbo.
FCC handed a second indecency victory.
BIA: TV also feels pain.
Spanish radio tackles royalty.
Jim Bohannon stays put.
CBS Radio's newest client is CBS TV.
Clear Channel renews Arbitron in some, but not all, markets
Spanish broadcasters to battle performance fees
Scripps CEO sees "season of opportunity"
Westwood One reups with Jim Bohannon
Citadel Media expanding "Tu Vida Es Mi Vida con Maria Marín"
Richmonders mad about another syndicated morning show
NY Times story warns of Clear Channel default
FMC: Majors still dominate the airwaves
Severin suspended at WTKK
Compass announces NFL Sunday sked
Bob & Sheri dials into new home in Naples
Orlando host killed in crash
Marconi nominations open
Radio host jailed in shooting
Sirius XM on defense, but against whom?
CC to Go Without Ratings Data In Seven Markets
Spanish Radio Leaders to Oppose Airplay Royalty
Eric Chase Adds WAEB, WSAN/Allentown PD Duties
WTKK/Boston Talk Host Severin Remains Off the Air
Burke Ousted from WTKS-FM/Orlando After Shooting
Dearing VP/Affiliate Relations at VirtualNewsCenter
Survey Shows Spikes in Social Networking Usage
Westwood One Reaches New Deal with Jim Bohannon
Citadel Media en Español Expand's Maria Marin Show
Impact Radio Adds "Jim Brickman's Your Weekend"
More Members Oppose Royalties for Local Airplay
WWFS-FM (Fresh 102.7) New York officially adds former weekender and WXRK midday personality Danni to mornings
WGN-AM/Chicago adds three new programs to its weekend line-up
Joe and Karen are out at Hot AC KSMG-FM
KSWD-FM (100.3 The Sound)/Los Angeles adds Jeff Gonzer to The Sound's weekend team
NRG Media/Omaha will cover of selected Omaha Royals baseball games in Spanish on KOIL-AM
Bohannon And WW One Renew Vows
Sabo: Talk On FM Is Great For Radio Industry
Boyce Responds To Reader Inquiry On FM Talk
Talk Host Remains Jailed In Shooting Incident
Hard Times Breed Strange Bedfellows
News – CLEAR CHANNEL REAFFIRMS COMMITMENT TO NIELSEN IN 18 MARKETS, SIGNS PARTIAL RENEWAL WITH ARBITRON
Arbitron – Norfolk, Greensboro, Richmond, Greenville-Spartenburg, Columbia SC, Chattanooga
Arbitron – Charlotte, Birmingham
Arbitron – Miami, Memphis, Nashville
News – Syndication One's News-Talk Network Adds Atlanta and Birmingham!
Taylor Swift's You Belong With Me Mediabase Most-Added
Adam Gregory Scores Big-Screen Acting Role
It's A Daughter For WUSY/Chattanooga PD Jay Cruze
Camp Nashville Postponed Until 2010
Clear Channel Radio Gets Ratings Deals Done
Albuquerque Gets A Classic Country Station
Buzz Brainard Joins Suzanne On GAC Nights Radio
More Poop On PPM From The Conclave
Clint Black Gets His Apprentice Walking Papers
Arbitron Releases More Winter Books Today
Kenny Chesney Sets Sun City Carnival Dallas Redux
Chuck Geiger Leaves El Dorado Broadcasters/Yuma
Clear Channel Likes What It's Seeing From Nielsen
TM Studios' Audio Architecture Available Online
AristoMedia Report Tracks Video Outlets
Joel Dearing Joins Virtual News Center
Jewel Releases Lullaby Today
Miranda Lambert's Dead Flowers Is Anything But…
KUPL/Portland Moves To New Facilities
Smooth Jazz WDSJ Becomes 106.5 The Bull
Steve Hodges Steps Up To Capitol Nashville SVP/Promotion
CMT Is Taylor-Made This Week
Bill Catino Stroudavarious Records President
Miss A Story? Check The AAC Archives!