---
Radio Headlines: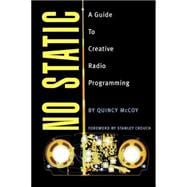 No Static: A Guide to Creative Radio Programming
Radio News US:
Business & Financial
Programming, Changes & Ratings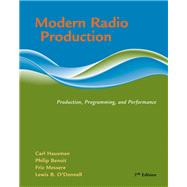 Modern Radio Production: Product, Programming, Performance
News & PR
OP/ED, Political & Feature
FCC & Legal
Public, Educational & Religious

Programming for TV, Radio & The Internet
This comprehensive resource answers many questions that face new comers as well as industry professionials and provides an in-depth look at the roles and responsibilities of the electronic media programmer.
Streaming & Tech
Radio News International:
Britain/Europe
Canada
Asia/Africa/Oceana/Americas
Trades
NNB CEO Benedetti Resigns. Buys five Billings stations
CCR Eliminates Corporate Marketing Department
Skip Mahaffey Exits WFUS/Tampa
Citadel Media Launches New Strategy
Dallas' 'Bone' Rebrands With 'Regular Guys'
Update: Kung Pao Warmed Up To Hot
Liberty Media Gets 2.5 Billion Sirius Shares
Stock Market Snapshot: April 27, 2009
Moody's Cuts Emmis' Rating
Survey: Rockers Want iPod Connectivity In New Cars
Foxx Back On WBLS
Martino Beats The Rap
CBS Corp.'s Moonves Paid $32 Million In 2008
SRC Appoints Exec VP
Pandora Signs On With Ando Media
Video Didn't Kill The Radio Star
Chart Highlights: Green Day, DMB Soar To No. 1
Radio's Top 10 Spots
Nominees Named By NABJ
Schwartz Promoted To IDJMG Senior Director/Marketing
RAB, BMI and MIW Now Accepting Scholarship Applications
Broker Rosenblum Does Deal Redo On WFRM
Jersey Leaving Hartford, Mapmakers Confused
Sykes New CEO At Project Playlist
Street Talk: Huff Leaves Xtreme
Supreme Court Upholds FCC Appeal In 'Fleeting Expletives' Case
New Northwest CEO Exits, Starts Own Group
Jacobs Asks 'Hey Detroit — Want To Sell Some New Cars?'
More Details On KXAM Closing
Ferber Launches Own Brokerage
FCC Rejects Challenge To LPFM License Cancellation
Grupo Radio Centro Q1 Revenues, Income Rise
Jacksonville Trio Sold By Receiver
Neinaber Hosts A Free Conclave Webinar
NYSBA Sets Sales Confab
Spacial 1-to-1 Targeting Helps Power Google Alpha Test
Celador To Put Edinburgh Station Back On The Air
BBC Radio 4 Yanks Kershaw Interview
Julianne & Chuck, Monty Powell Set For Ravenwood HS Benefit
NABJ Honors NPR's Norris
Mancow Back In The Game In Norfolk
Mississippi Sales Manager Dean Hubbard Dies
Citadel Media Lays Out New Lifestyle Segments
Survey: Consumers Still Want (iPod-Compatible) Cars
A Dozen Digital Stations Meet PPM Minimum In March
RAB, BMI, MIWs Accepting Scholarship Applications
Slander Suit Against Talk Host Martino Dismissed
Ramsey Hosts Record-Breaking Webcast
More Cuts At NPR
WSJ Radio Network Thrives As Paper's Circulation Rises
Arbitron And Clear Channel: No Deal?
Triton Digital Reps Jetcast's ReplaceAds
Pandora Picks Ando Media Measurement
Live365 Gets An iPhone App
Apple's App Store Reaches 1 Billion Downloads
Civil Rights Group Wants LPFM Rules Change
FCC Rejects Bid To Block Station, CP Sales
Study: Car Buyers Want iPod Capability
Gabriela Schwartz promoted at IDJMG
Pandora signs up for Ando Media metrics
The vinyl record renaissance continues
Clear Channel cuts 401(k) match.
Radio's still top dashboard feature.
Less budget, more CHRs.
CBS Radio becomes streaming champ.
Verizon remains top advertiser.
Newspaper a less-powerful opponent.
Pandora takes on radio.
Lathrop gets new Gap market.
The Mike Kinosian Interview… McKnight is heard 6-9am on CBS Radio, L.A. Smooth Jazz "The Wave" (KTWV).
Jacobs survey looks at auto buyers
WTKK PD gets Judy Jarvis Memorial Award
"Kung Pao 100.5 stunting over—now CHR
Genesis adds Insana
Syndie talker dodges slander rap
Westwood One completes recap
Credit downgrade for Cumulus
Keke does it: 7 marathons in 7 days
Air America host challenged in NY-20
Digital streams slow to register in PPM markets
NNB Spins Off Billings Group to CEO Pete Benedetti
Jeannine Jersey Resigns as WTIC-FM/Hartford PD
Liberty Media Gets 12.5 Million Sirius XM Shares
Max Media Flips WXMM/Norfolk to CHR "Hot 100.5"
Court Upholds Dismissal of Marino Defamation Suit
Ando to Measure Pandora's Streaming Audience
Scholarship Apps Available for Training Seminar
Triton Digital Inks Deal with Jetcast's ReplaceAds
Automakers Should Market Most Attractive Features
KIHT-FM (K-Hits 96)/St. Louis morning personality JC Corcoran who is celebrating his 25th anniversary on-air in the market
KDBN-FM (93.3 The Bone)/Dallas re-images as "93.3 Quality Rock."
Syndication One's Rickey Smiley adds Urban WJIZ-FM/Albany, GA, and Urban WBFA-FM/Columbus, GA,
Utah Jazz broadcaster Hot Rod Hundley is set to retire at the end of the NBA team's playoff run
KKGN-AM (Green 960)/San Francisco adds syndicated Randi Rhodes to afternoons
ABC News Radio Sets Swine Flu Special Report
Savage Blames Flu Outbreak On "Illegal Aliens"
Talk Media News Notes
More Layoffs At NPR
Carey Bros. Hammer Home Nat'l Rebuilding Day
Arbitron – Baltimore, Cleveland, St. Louis
News – Rickey Smiley Show Adds Three Stations
Insite – Fans fixate on Beyonce as `Obsessed' takes in $28M
CRS-41 Agenda Committee Complete
Ferlin Husky Resting At Home Following Hospital Stay
Montana COUNTRY Pair Gets New Owner…Sort of…
Kenny Chesney Heads For Texas
Darius & Taylor Share Mediabase Most-Added
Overheard In The AAC Vent Section
Arbitron Continues Winter Book Releases
Willie Nelson Turns 76
Check Out This New Aircheck
Josh Brandon Lands In Brunswick, GA
Randy Houser's Boots On Video Features Drake
Jamie Foxx Gives Oak Ridge Boys Shout Out
Cindy Mabe Now Capitol Nashville SVP/Marketing
Clint Black Wins Celebrity Apprentice
Love And Theft Complete Their First Video
Jason Michael Carroll Flies In His New Album
94.9 The Outlaw/Wichita Falls Makes Red Dirt Waves
Shelley Hargis Leaves Mathis Entertainment
Miss A Story? Check The AAC Archives!