---
Radio Headlines:

INTERNET RADIO BUILT-IN WIFI ALARM CLOCK FM USB2.0 MP3
Radio News US:
Business & Financial
Programming, Changes & Ratings
News & PR
OP/ED, Political & Feature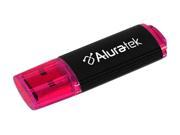 Aluratek AIRJ01F USB Internet Radio Jukebox
Aluratek brings you one of the fastest ways to access Internet broadcasts around: their USB Internet Radio Jukebox.
FCC & Legal
Public, Educational & Religious
Streaming & Tech
Radio News International:
Britain/Europe
Canada
CBC Radio host Jian Ghomeshi to MC Dora Awards, celebrating theatre the record
Dealing with Ben Mulroney Radio eye weekly
Asia/Africa/Oceana
Trades
Arbitron Revenue Up 4.7% In Q1. Net income was $12.3 million
Professional Journalists: No Fairness Doctrine
Arbitron To Reissue Atlanta PPM Data
For Radio, The Future Is Now
Lesourd Joins Citadel Media
Broadcasters Hit With Web Radio Patent Suit
NAB: Let HD Radio Lure New Advertisers
Radio One/Detroit OM Departs
Bono Fires On NAB Over Royalties Statement
Condolences: Don Bernstine
Stock Market Snapshot, April 20, 2009
Stream Surge
CC Projecting Q1 Revs Off 23%
Obit: Karen Lash
TargetSpot Picks Up 10 More Clients
Pinka's Label Love
Street Talk: Tesh Expands Further
Air America Not Hunting For Donations
CCR Names Sharma SVP, Strategic Initiatives
Triton Digital Offers Affiliates New Search Product
Arbitron Names EVP, Chief Strategy & Biz Dev Officer
Promo Summit Will Help Radio Meet Demands Of Marketplace
'Idol' Vet Joins WHBQ/Memphis
Updated: Reporter Sentenced To Eight Years, NPR Asks For Immediate Release
Arbitron Will Reissue Atlanta Data
Arbitron, Clear Channel Handshake Now In Question?
Arbitron Reports Q1 Financial Results
NY Times: Is Clear Channel Planning A Big Refinance?
Florida AM CP Sold
Taylor Swift Receives Plaque For 7 Million Albums Sold
WKHX's Cadillac Jack In "The Buddy Holly Story"
Mitch Mahan Named PD For KFIN
Country's 'Best Sellers' Set To Appear At The 'Best Cellars Dinner'
Brad Paisley To Appear On Tonight Show
Alison Krauss To Perform At Governor Bredeson's Prayer Breakfast
Kathy White Launches KW Management
SOLID Presents "Backstage Pass"
ASCAP Hands Out Christian Music Awards
Tafoya Takes Afternoons At WCCO
Live 105 Rolls Out 'BFD'
CC McCartney Adds To His Empire
MoJoe Marries Madden
Lesourd Named Citadel Media VP/Programming & Distribution
Rehr: With Change Comes Opportunity
Cantwell Joins Genesis As Orlando VP/GM
Entercom Gets Greener
NPR Presses For Release Of Reporter Imprisoned In Iran
CRB Names Three New Directors
Sharma Joins Clear Channel Radio As SVP/Strategic Initiatives
Behbehani Tapped As Arbitron EVP
Regent, Saga, Journal, Corus Join Broadcaster Traffic Consortium
Cox Radio Committee Now Neutral On Buyout, Offer May Be Upped
Star Media Group Gets SMART
CMP Susquehanna Revenues Fall In '08
Broadcasters Sued Over Ad-Replacement Patent
Liquid Compass Tags Loomis As Sr. Developer
Triton Hooks Up With MojoPages
BE Ties iTunes, Twitter Together
GSS Offers FM Radio Chips For Cellphones
CC Media Holdings Sees Q1 Revenue Drop
Arbitron Names New EVP, Chief Strategy And Business Development Officer
Aldav LLC Sues Broadcasters For Patent Infringement
Bono Favors Performance Rights Act
Live 105 names No Name as new morning host
Clear Channel Radio names Vishal Sharma SVP of Strategic Initiatives
EMI to distribute Eleven Seven overseas
Conclave announces Promotion Summit lineup.
Online piracy at the tipping point?
Is Bob Dylan ending his Sirius XM show?
HD-based traffic plan grows.
Arbitron hits a snag.
Better-than-expected vibe at NAB Show.
FCC rethinks FM move-ins.
BE merges iTunes tagging and Twitter.
Boost for FM-in-cell phones.
Cox may raise offer.
Entercom goes green.
Maureen Lesourd joins Citadel Media.
Keke Luv airs non-stop through Saturday.
Clear Channel waxes Congress
Cox tries a little tenderness
Entercom goes green
Keke does it again
Broadcaster Traffic Consortium expands
FCC unveils rural radio initiative
Early peek at Clear Channel's numbers
Compass signs Ron Insana for biz reports
Emmis buys back some debt
WKOX ups power to 50K
Federal lawsuit filed on behalf of Michael Savage
Cumulus Media Partners confident for 2009 compliance
Clear Channel putting more Non-Local programming on stations
Citadel Media Appoints Lesourd VP/P & Distribution
Bo Money Exits Radio One/Detroit Trio as Ops Mgr.
Genesis Taps Cantwell for Orlando VP/GM Post
Rehr Delivers 2009 NAB Show Opening Keynote
Broadcaster Traffic Consortium Adds 4 Radio Groups
Bloomberg Radio Expands Lineup with Four Features
Arbitron Appoints Behbehani as EVP/Chief Strategy
Liquid Compass "Tags" Loomis as Senior Developer
Triton Signs with MojoPages for Triton Local Search
TargetSpot Inks 10 Radio Groups for Internet Ads
Entercom Goes Green With Sustainability Initiative
Clear Channel Radio Appoints Sharma as Senior VP/SI
"Monday Night Football" sideline reporter Michele Tafoya joins CBS Radio's News/Talk WCCO-AM/Minneapolis
Tom Joyner returns to Chicago on Urban AC WSRB-FM and WYRB-FM
"Watchdog on Wall Street Radio Show" hosted by Chris Markowski adds WZAN-AM/Portland
KITS-FM (Live 105)/San Francisco taps No Name (aka Mike Nelson) to host the station's weekday morning lineup
Columbine: Ten Years Later
White House Calls Tea Parties "Unhealthy"
Rehr: Our Goal For Radio Is Simple
Talk Media News Notes
News – NAB President Rehr Seems New Opportunities
News – Give Us The Money: Joyner buys his way back on the air in Chicago
News – Watch The NAB on Urban Insite
News – From Chicagotribune.com: Tom Joyner reaches agreement with Soul 106.3