---
Radio Headlines: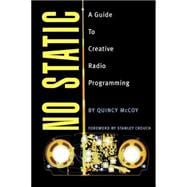 No Static: A Guide to Creative Radio Programming
Radio News US:
Business & Financial
Programming, Changes & Ratings
News & PR

003 Factory – Digi003 Interface and Controller with Pro Tools LE Software and Factory Bundle Plug-ins
OP/ED, Political & Feature
FCC & Legal
Bridging the Rural Digital Divide: FCC Starts Work on National Broadband Strategy democracy now
FCC Upholds $10,000 RFR Exposure Fine for CBS Station in Florida (WQYK-FM) radio world
FCC to Broaden Race, Ethnicity, Gender Data on Station Owners tv technology
Settlement Rounds Out Environmentally Dodgy Tower Siting television broadcast
Equity Media Sets Auction For Stations. Beleaguered broadcaster holds fire sale April 16 broadcasting and cable
FCC Approves Transfer of DirecTV's Station Licenses to Liberty Entertainment
Commission says transfer of licenses is in public interest broadcasting and cable
Low power org pushes back on minority report radio business report
FCC Daily Digest FCC
Public, Educational & Religious
Streaming & Tech

Modern Radio Production: Production Programming Performance
MODERN RADIO PRODUCTION is a current, comprehensive look at radio production and programming that integrates cutting-edge technologies with explanations of traditional equipment and practices.
Radio News International:
Britain/Europe
Canada
Asia/Africa/Oceana
Trades
AMS: Internet Radio Gaining
UMG, Google In Deal For Video Service
Silence On The Streetz Of Atlanta
Davis' Mile-High Mission
PD Shuffle At Cox/Richmond
Stock Market Snapshot: April 9, 2009
Corus Radio/TV Revenues Up 1%
CoCo Brother Live Across The Country
Robbins Nashville Closes, Stark To Exit
Promotional Restructuring At WB & Reprise
Hollywood Is Big In L.A.
ESPN Launches Chicago Sports Web Portal
Huero Exits Riviera/Phoenix
Citadel Sets Shareholders' Meeting
FCC To Mine Deeper Into Ownership Data Collection
Updated: FCC's Adelstein Calls For PPM Inquiry
Ando: Sole Streaming Radio Ratings Source
Land Rover Adds HD, BMW Expands
Broadcast Electronics Taps Tim Bealor As VP/Sales
Adams Officially Takes Over Mix/Houston
Guthrie To Retire From WOAI
Tom Joyner Returns To Chicago Radio
Radio Holding Audience; Net Radio Set To Explode
Law Enforcement In 3 States Investigate KISS Murder Call
AP Says Video Dispute Was 'Misunderstanding'
Compass, Dial Global Offer Football For '09
All Access' Jim Asker Runs To Fight Cancer
Citadel Sets Shareholder Meeting
XM Canada Q2 Revenues Up
Skinner Sues 96 Rock/Cincinnati Over 'Angry Guys' Use
Uno Inks With McGavren Guild
Local Radio Chairman Makes Counter-Offer For Outstanding Shares
MLB At Bat Hits iPhone App Store
StreetPulse: Krall-ing Towards The Weekend
Sugarland Re-Launches Website, Offers New Fan Contest
Rascal Flatts To Make Media Rounds
Stars Come Out For Hannah Montana Premiere In Nashville
Dailey And Vincent To Appear On Bluegrass Junction
Geiger's KTTI Hops To The Kids
Come On Inside The UMG Fun House
Benefit Planned For Slain Nashville Karaoke Host
WRTO-A To Air 20 Cubs Games
WPEN's Missanelli Adds TV Gig
WXTR Adds Soccer Show
WMAC's Krok, Councilwoman Slap Complaints On Each Other
Duncan Named 'Radio Rehab' CEO/Exec. Dir.
Air-1/Oklahoma City Collects Baskets For OK Foster Kids
J.J. And Jamie At Z100
Bubba To Serve As Grand Marshal For Race
98.7FM Adds Complete Control Radio
New Voices At KKHH & KHMX
Mac Glo At WFLZ's MJ Show
Condolences To Jan Jeffries
Cary Vance Bowls A Perfect Game!!!
Executive Changes At SBS
Dial Global, Compass Partner For Football
BE Names Bealor VP/Sales
BMW Expands Commitment To HD Radio
HD Radio Lands In Land Rovers
Corus Radio Revenues Dip In Q2
Survey: 'Net Radio Grows, But Terrestrial Radio Holds Steady
WTOP Tops Regional Murrow Awards
Call To KZZP Triggers FBI Investigation
SoCal Still A Billion-Dollar Market
Citadel Media Partners With RushmoreDrive.com
Adelstein: PPM Investigation 'Forthcoming'
FCC Moves To Collect More Data On Minority, Female Ownership
FCC To Closely Study Minority Broadcast Ownership
Universal, YouTube Make Vevo A Reality
Caller confesses murder to Phoenix morning show
more automakers add HD Radio
NY Times critic likes HD Radio
France sets three-strike law for Internet piracy
comparing Prince vs. Flo Rida CD strategies
Dial Global, Compass link for sports.
Listening holds steady.
Old-fashioned radio rules.
Fired Cincy host sues.
AP targets Tennessee FM.
Pay cuts for Citadel executives.
L-F CEO's pay falls 60%.
Citadel Media grows web presence.
Cubs games to air in Spanish.
MLB puts radio streams on iPhone
Blogger predicts summer death of satellite radio
KNIT sews up 10x CP upgrade
BMW adds HD Radio as standard to its 6, 7 Series
CAM-D inventor Kahn files suit against international banks
Freedom Tower antenna deal nixed
WRMA announces new morning show
Murder witness confesses in Phoenix
Suleman's pay fell in 2008
Adelstein claims FCC has authority over PPM
FCC holds up rural radio reform
LBI Media (Liberman) taking Don Cheto national
New Omnia ONE Studio Pro to Show at NAB
DaySequerra introduces M2HDSP for HD Radio
SBS Ups Flores to CRO, Radlovic Adds L.A. Duties
Radio Holds Audience, Online Gains Acceptance
Zac Davis Appointed KONN-FM (Hot 107.1)/Denver PD
Luxury Automaker Takes the HD Radio Fast Lane
Mojo Exits Cox Radio's WDYL (Y101)/Richmond as PD
Syndication One to Syndicate "Coco Brother Live"
WLS-AM "The Big 89" Chicago Turns the Big 8-5
Sean "Hollywood" HamiltonConnie Breeze exits Hot AC KPSI-FM (Mix 100.5)/Palm Springs, CA the new afternoon personality (3-7pm) at Hot AC KBIG-FM
Connie Breeze exits Hot AC KPSI-FM (Mix 100.5)/Palm Springs, CA
WRMA-FM (Romance 106.7)/Miami launches a new morning reality show called "Hola Miami"
WMXB-FM/Richmond, VA, Promotions Director Angie Castlebury adds similar duties for Alternative WDYL-FM
KNIT-AM (ESPN Deportes 1480)/Dallas receives FCC approval to boost its daytime power to 50kw
KSTP-AM/Minneapolis taps WTDY-AM/Madison afternoon hosts Shawn Prebil and Chris Murphy (aka Wisconsin Guys) for middays
KKFR-FM (Power 98.3) and Alternative KEDJ-FM (Edge 103.9)/Phoenix Marketing Director Charlie Huero exits
WMAS-AM (True Oldies AM 1450)/Springfield, MA, flips to Sports as WHLL-AM
KWOF-FM (92.5 The Wolf)/Denver brings in former Sirius personality J. Cruise for afternoons replacing Wingnut
Big 89 Turns The Big 85
RIM Launches Blackberry Software Store
Smerconish Pens New Book
KLAC's Hummer Hits The Highway
Trick Or Tweet?
Honoring Paul Harvey
End Of An Era At WOAI/San Antonio
Envy McKee and "The Beat" Featured on New HBO Series
Steve Harvey: I Did Not Take Chicago Away From Tom
Has The New Streetz 102.9 Been Kicked To The Curb??
CoCo Brother Starts Gospel Syndication From Atlanta April 10th
Yolanda Picks Up Memphis and Mobile
Rev. Al and V.P. Joe Biden "Keepin' It Real"
Arbitron – Baton Rouge, Charleston SC, Gainesville
Jim Asker Will Run The Country Music Half-Marathon
John Anderson's New Album Releases In June
WTHO/Thomson, GA's Steve Ferguson Loses His Son
New Info On Listeners' Love/Hate Relationship With Commercials
Jonalee White Gets Second Season On Y'allWire
Dailey & Vincent Top Bluegrass Charts
Winter Phase II Trends Complete Monday
Bob Glasco Joins Ray Edwards International
Joe Nichols Leads As Pure Country Hits Broadway
Dean Brody Concert A Global Concert Event
KILT/Houston Ejects Local Night Show
Nashville's Popular News Anchor Dies Of Heart Attack
Miranda Lambert Takes Part In Cotton Campaign
Keith Urban's Defying Gravity Debuts #1
Grand Ole Opry Opens Store In Downtown Nashville
Carrie Visits Oprah Next Tuesday
Phyllis Stark Exits Robbins Nashville