---
Radio Headlines: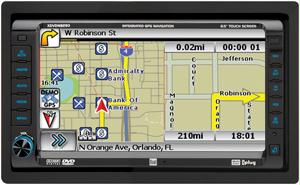 DUAL XDVDN8290 IN-DASH DVD RECEIVER with 7 TOUCHSCREEN and BUILT-IN HD RADIO
Radio News US:
Business & Financial
Programming, Changes & Ratings
News & PR
OP/ED, Political & Feature
FCC & Legal
Public, Educational & Religious
Streaming & Tech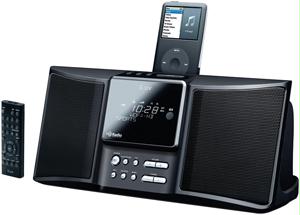 ILUV I169 HD RADIO with IPOD DOCK and DUAL ALARM CLOCK
Radio News International:
Britain/Europe
O'Grady and Carr join BBC Radio 2. Comedians Paul O'Grady and Alan Carr are to join BBC Radio 2 in a revamp of its weekend schedule. – bbc
Time to blast the Carr radio. RUSSELL BRAND's vacant Radio 2 seat could be occupied by camp comic ALAN CARR. – the sun
BBC presenter apologises over George Alagiah chimp gag. A BBC news presenter has apologised after he suggested a similarity between the broadcaster George Alagiah and a chimpanzee. – telegraph
Sir Jimmy returns to Leeds radio – yorkshire evening post
News \\ Kerrang! To Bury Listeners – glasswerk
Danton devotees' to boycott Radio Devon. LISTENERS have threatened to boycott Radio Devon's Sunday afternoon show after the BBC's "disgraceful" sacking of popular presenter Graham Danton. – western morning news
Celeb DJ Toby Anstis loves Swindon too! – swindon advertiser
East Leeds FM to run 24 hour Musicathon – cross gates today
Radio review – guardian
Classic choice for Hotel Du Vin – radio today
Smooth gives £100k to charity – radio today
New weekend schedule for Radio 2 – radio today
UTV cashing in on FM104 as radio revenue surges by 50pc – independent.ie
Radio France head regrets gay wrestler pose – expatica
Radio France Head Sorry for Erotic Photo – advocate
Kiss FM licence extended. The Albufeira-based radio station, KISS FM, has been awarded another 10-year extension of its broadcasting licence. – portugal news online
Canada
Asia/Africa/Oceana/Americas
Trades
TRS '09: Radio's Balancing Act Flamethrowers Vs. Responsibility
TRS '09: Radio: It's the Audio Content Business
WW1, NFL Agree On Two-Year Deal
Nite-Time Is Over In Dallas
Beasley Q4 Revs Off 13%
Street Talk: Who's Sirius XM's Mystery Millionaire?
Stock Market Snapshot: March 12, 2009
Sirius XM Radio Plans iPod, iPhone Streaming
Arbitron Meets With FCC On PPM
Salem B'cast Revenue Down In Q4, Full Year
Fisher Radio Revenue Drops 18% In Q4
Arbitron Eliminates Executive PPM Position
Major Wake-Up Call For Cindy & Ray
Sandor Exits WKIS
Kizart Acquires Power Symposiums
Sales Vet Freeman Joins Gap West
Street Talk: McGann Returns To Carolina Airwaves
52nd Annual Grammys Set For 2010
Farewell, K-Rock; It's All About 'Now' Now
Williams Teams Up With Air America For Radio Debut
Jacobs Getting A 'Flood Of Gold & Platinum'
Radio, Artists Urged To Negotiate On Royalties
Nashville Label Shrinkage Continues
ESPN/Seattle Unveils Lineup
ABC Pacts With Radiolicious
TEAC Debuts HD Radio Receiver
Sirius XM Pro Forma Q4 Revs Up 15.5%
Liberty CEO: Sirius XM Has 'Great Potential For Growth'
Did Someone Call Robo-MD?
Obit: Hal Gaba
Exclusive Analysis Of N.Y.'s New Top 40 Landscape
U.S. Ad Spending Fell 2.6% in 2008
Google Executive Takes Over AOL
Dow Jones Rises Over 7000, Up In Early Trading
Salem Posts Loss for Q4
Kool Warms Up With A 'Hot Rod'
Coleman's Kurtzman To Speak At Conference
StreetPulse: U2 Is #1 Heading Into The Weekend
Jamie Lynn Spears Records Country Album
Rimes, Simpson Among Celebrity Prankers In New CBS Special
Trace Adkins Teams Up With ACM To Lift Lives
Jamey Johnson's Show Gets A Bit Crowded
Heidi Newfield Is Good 'People'
Banks Signs With CESD
Two Passings In Indiana
Condolences To KKWF's Lola Montgomery
Salem: Broadcast Revenue Dips In Q4
Westwood One, NFL Reach Deal
Fisher Radio Revenue Revenue Dips In Q4
George Beasley: 'Extremely Challenging Conditions' In Q4
ABC Radio Networks, Radiolicious Make Marketing Deal
Kizart Acquires Power Of Urban Radio, Power Of Hispanic Radio Names
Radio Occupies Moody's 'Bottom Rung'
Country P1 Study: Listeners Really Do Want Variety
Arbitron Execs Meet With Copps On PPM
Freeman Tapped As GAP West VP/Sales
WRXP Lets K-Rockers Say Goodbye
MIWs Present 'Speed Mentoring' At RAB2009
Jacobs Media Takes Lex & Terry Mobile
Arbitron Working To Improve PPM Device
Q4 Radio Revenue Roundup
New spectrum license fee proposed in federal budget
Westwood One inks two-year deal with the NFL
Catching up with MySpace Music
saying goodbye to the Virgin Megastore
Billy Corgan talks D.C. testimony
Touchdown for Westwood One.
Westwood One's NYSE finale.
Fisher employees say 'yes' to pay cut.
Fairness Doctrine opposition grows.
Arbitron takes the offensive.
In a layoff era, virtual is reality.
Woodward Communications cuts 4%.
Judge tosses missed spot suit.
Arbitron makes PPM pledges to Copps
WCLV takes the Performance Tax to the people
Hill showdown over performance royalties
Salem sees Q1 down 11-14%
Marketron offering free online training
TEAC unveils first HD Radio receiver
"Jeff Young in the Morning" launching 3/16
Westwood reups with NFL
Beasley Q4 down 13%
Satellite radio heading to iPhone
No guidance from Sirius XM
Karmazin is Sirius-ly proud
Purtan raises big bucks in tough times
Arbitron Executives Meet with FCC's Copps Over PPM
Veteran Programmer Nikki Nite Exits CBS Radio/Dallas
Westwood One Inks Two-Year Contract Extension with NFL
Salem Q4 Total Revenue down 6.3% to $54.8 Million
U2's Bono Says the Band Depends on Radio for Promotion
20% of Country Listeners Want to Listen Via Cell Phones
Beasley Broadcast Q4 Earnings Swing to Loss on Charge
GAP West Broadcasting Appoints Freeman as VP/Sales
Former KKVV/Las Vegas Talk Host Arrested, Charged
CHR WSTR-FM (Star 94)/Atlanta is moving longtime afternoon duo Cindy & Ray (Cindy Simmons and Ray Mariner) to mornings
Max McGann joins Classic Hits WTHZ-FM (Majic 94.1)/Greensboro for mornings
WBTU-FM (US 93.3)/Fort Wayne, IN, appoints Dave Steele as its new Program Director
KLNV-FM (La Nueva 106.5)/San Diego adds Monica "La Chula" Hernandez to middays
WKIS-FM/Miami Marketing Director Annie Sandor is out
KVEG-FM (Hot 97.5)/Las Vegas brings in Baby Joel as Assistant Production Director
KNOB-FM (96.7 Bob FM)/Santa Rosa, CA, taps Blazy & Bob for mornings.
NTS MediaOnline Weekly
Speaker Re-Affirms "Fairness" Support
ABCRN Is Feeling "Radiolicious"
Talk Media News Notes
KIRO-AM/Seattle Sets Sports Lineup
Arbitron – Greenville-New Bern, Huntsville
Production – Hair, Nails and Production
News – Kizart Media Partners Acquires Trademarks
Jobs – Cumulus Radio of Mobile, Alabama is expanding the sales organization to meet current demands.
Arbitron – Baton Rouge, Gainesville, Charleston SC
Crowds Jam Jamey Johnson Concert In NC
ACM Re-Brands Charity: Lifting Lives
Lindy Flexes Muscels With New Bull Morning Show
Jewel Spends Some Time With K92's Doc & Grace
Doug Baker Departs RCA/Nashville
CRS-41 Agenda Co-Chair Victim Of Beasley Budget-Cut
Teac HD-1 HD Radio Goes On Sale At Costco
What Do You Think?
Dave Steele Returns To Radio At WBTU/Ft Wayne
Spectrum Fees On The Horizon?
Texas Dirt Roads Debuts Sunday on KFRW/Ft Worth
American Idol's Grand Ole Opry Nights Next Week
GRAMMY's® Stay In L.A.